Head Administrator
Staff member
Head Staff Team
Messages

4,745
Reaction score

2,829
Points

1,053
Hello CCM,
today I will share this Black Ops 1 LAN version with you. It's perfect for modders which want to create mods without steam offline.
Enjoy it.
Screenshot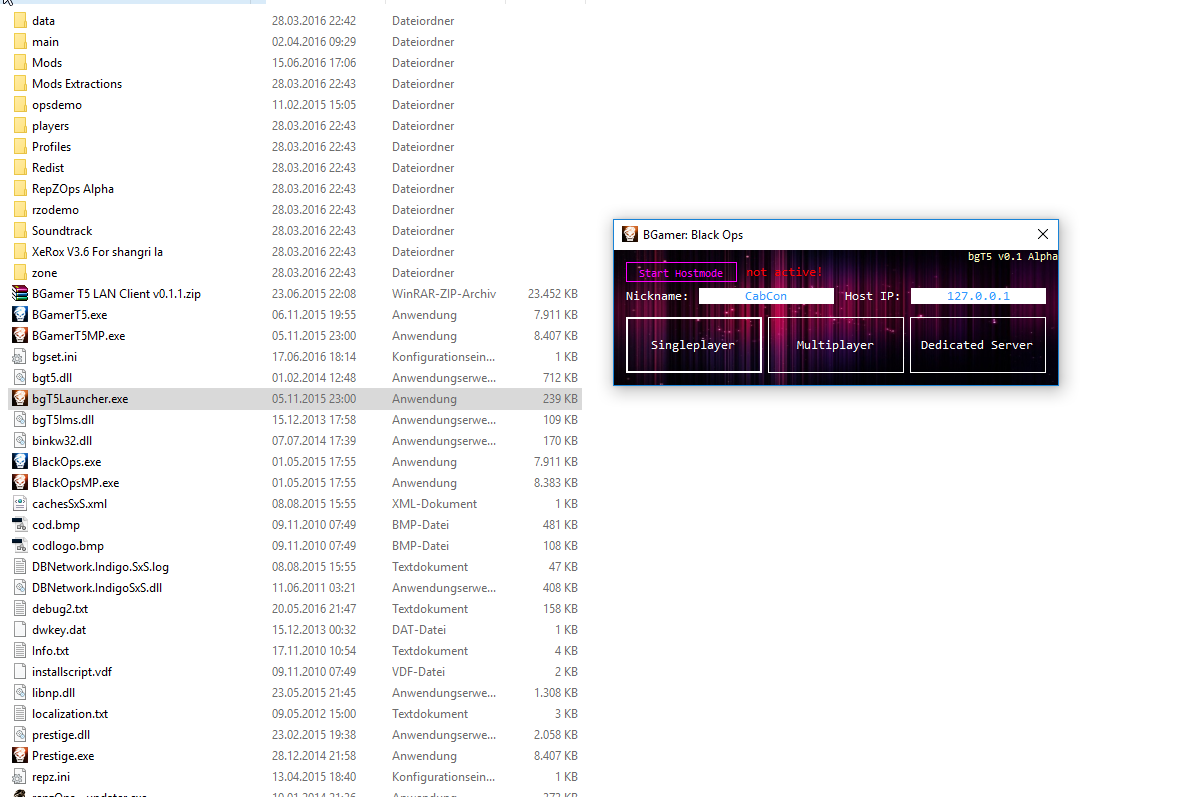 Requirements
Game version with all DLCs. If you are missing any DLCs the game will not work. (You don't have all DLCs:
Release - Black Ops DLC's Map Pack Download | CabConModding
)
NemexisOps nosteam version has been successfully tested.
Installation
Copy the contents of the "Client Files" folder to your directory for Call of Duty: Black Ops. Start the "bgT5Launcher.exe" program and begin the local server by clicking "Start Hostmode". (127.0.0.1) is your internal IP address and should not be changed if you are hosting. You can type any nickname that you want, then start singleplayer or multiplayer. You can switch between each mode at any time.
You require help?
Contact the developer:
@Die_Rache
LATEST Download 0.6
​
Last edited: