"Don't you trust me?"
Staff member
Messages

645
Reaction score

611
Points

758
Insane Rainbow Revenge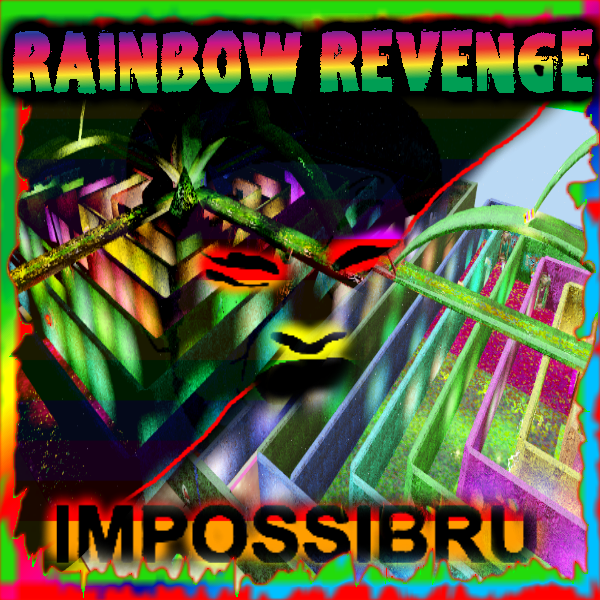 How to install?


Steam

Select Steam Workshop under Download.

No Steam

- Download the file .rar file.

- Unzip the .rar file.

- Place the folder from the .rar file in: Call of Duty Black Ops III\usermaps

- Start the game and select the map from the map menu in the zombie mode

Better tutorial:

Tutorial - How to use custom zombie maps manually without steam? | CabConModding Features

EPILEPSY WARNING: DO NOT PLAY IF YOU HAVE EPILEPSY AS IT CONTAINS A TONNE OF FLASHING LIGHTS AFTER YOU ACTIVATE POWER! We are back, with a much x3 bigger, much crazier filled map with crazy features and all new catchy music!

This is a very difficult map. Please do not get too frustrated with it. Other than that have a little bit of luck and yeah... it may take a few/several tries. Good luck. If you can't beat it... git gud.
Good luck. In advance... sorry if you find this too hard... watch the video on how to beat this...
Credits
- Buyable Ending
- Custom Easter Egg Shootable (Find x5 Chickens to unlock rest of map and packa punch)
- Custom Sounds (Round and Voxes)
- All default perks, Cherry, Widows, Vulture, Tombstone, PHD & Whos Who thanks to Wardogsk93 & xsanchez78!
- Custom weapons thanks to Erthrock
- Epic new powerups thanks to Natesmithszombies
- Spare Change thanks to Natesmithzombies
- Camo is Gorod Krovi
- Added Wonderfizz thanks to Wardogsk93
- Turn power off to reset lights.
- x30 money bags stashed around the map
- Electric Traps thanks to Uptownpapi25
Download
Steam Workshop
MEGA
​