SKYLANDS V2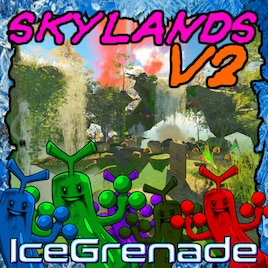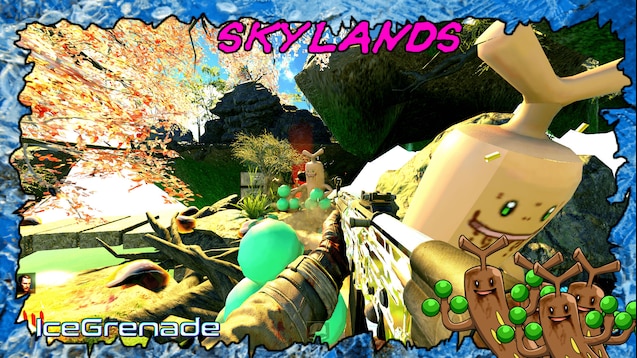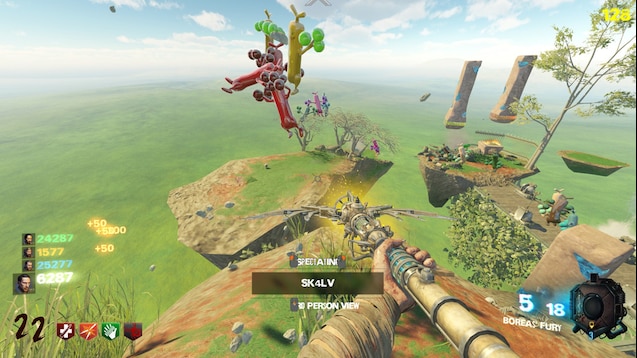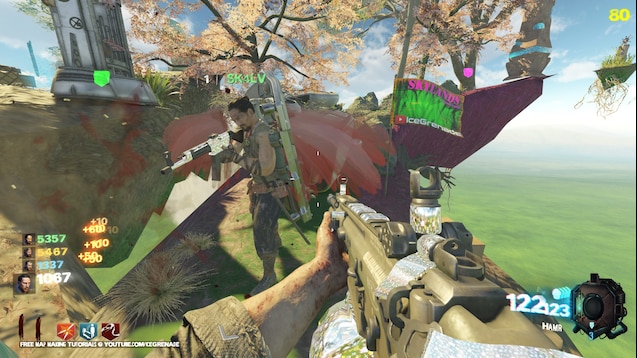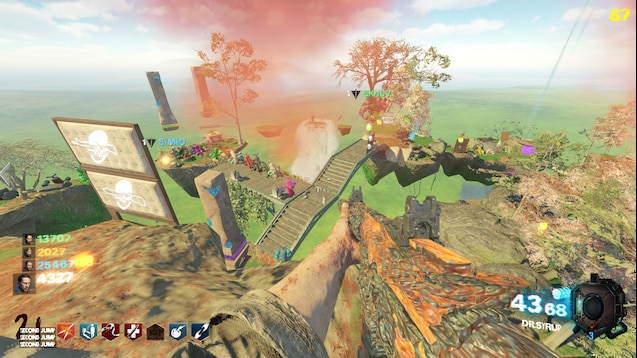 How to install?
Steam
Select Steam Workshop under Download
No Steam
- Download the file .rar file.
- Unzip the .rar file.
- Place the folder from the .rar file in: Call of Duty Black Ops III\usermaps
- Start the game and select the map from the map menu in the zombie mode
Better tutorial:
Tutorial - How to use custom zombie maps manually without steam? | CabConModding
Features
Packed full of nightmares and lovely vibrant scenery. Made in one sitting... how am I even alive rn? Idk... anyhow time to play this beast... AYYYYNOTHER formidable challenge... Take on the higher difficulty zombies and find an eventual ending. Good Luck... you may need it
Easier with more players. Please don't forget to Check out

Skylands V2 Includes: Fixed Spawners, All players now get wings (new sounds + new mtl), New Fx, Huge new area, new buyable price, added debris, added custom weapons (Bobatron 5000 & the 2.0), Fixed Monkey Money, New troll XD, New Zombie Skins, New Treasure Chests, New Sounds and Round sounds, Improved Scripting overall and a LOT more detail and FX throughout the map. Added Clipping in more places and Removed all god spots known.

Enjoy this challenge! ...from the guy that brought you the lovely Giant Trip, Bobland, Temple Sprint, Rainbow Challenges, Backlot, Devil Descent, Skigebiet der Toten & Tron Towers.
Credits
Download
Steam Workshop
Mega
~Enjoy!?
​