Carnage TV v1.2.3
Updated: 31.08.18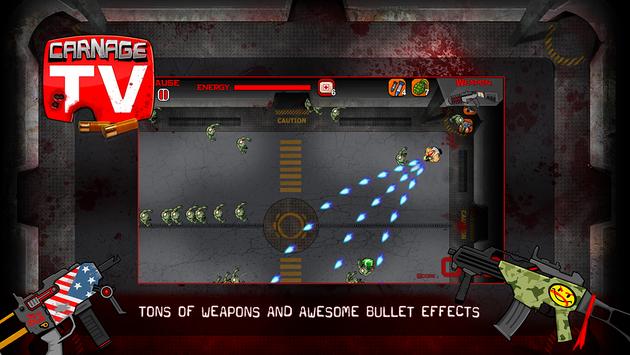 Smash your enemies to pieces, shoot them to bits, do what you can but try to survive! That is the name of the game ... welcome to Carnage TV! Ready for the most violent game show? Will you survive total zombie carnage? Tons of monsters and enemies to obliterate into blood & guts.

Highly influenced by the classic retro game Smash TV, master wave after wave of attacks. Try to get as far as you can buy unlocking more powerful guns and using kick-ass perks. A fast-paced action game that will test your reaction skills and keep you on edge!

Get ready for an action shooter like you've never seen before!
File size:
103.9Mb
Playstore:
Carnage TV - Android Games on Google Play
Format:
APK

Root or Non Root:
Non Root

How to install:
Simple install the game via the .apk!

Mod features:
English:
– Unlimited Money
Download
Virusscan
You will find the Virustotal and Bitdefender scan on mediafire.

Have Fun!

​