HERCULES: THE OFFICIAL GAME
v1.0.2
Updated: 20.07.18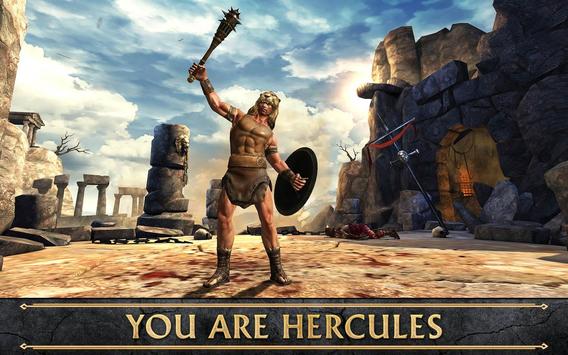 Become Hercules, the greatest hero of Greece in the official game from the movie!

Embark upon epic labors, spite the Goddess Hera, seek redemption for your sins, and prove your worth to all of Greece as Hercules. Swipe your way through the bloodiest ancient battles in the most exciting hack-and-slash game in the Google Play store

UNLEASH ULTIMATE COMBOS, SPECIAL ATTACKS & FINISHING MOVES
Defeat your enemies faster with special combinations of melee, magic and ranged traits to cause maximum damage. Revel in your brutal victory after slashing through rivals with devastating finishing moves.

ENTER A UNIQUE TAG-BATTLE SYSTEM
Bring in up to 5 heroic companions during battle to become the ultimate fighting force. Slash through hordes of enemies and defeat monstrous bosses with the combined power of all your heroes.

MASTER A LEGENDARY ARSENAL
Equip and upgrade your heroes with lethal gear designed for all fighting styles, including the mythical club of Hercules!
File size:
71Mb
Playstore:
Format:
APK

Root or Non Root:
Non Root

How to install:
Simple install the game via the .apk!

Mod features:
English:
– Unlimited Money
Download
Virusscan
You will find the Virustotal and Bitdefender scan on mediafire.

Have Fun!
Here
​