LINE: ONE PIECE Treasure Cruise v2.0.0
Updated: 31.08.18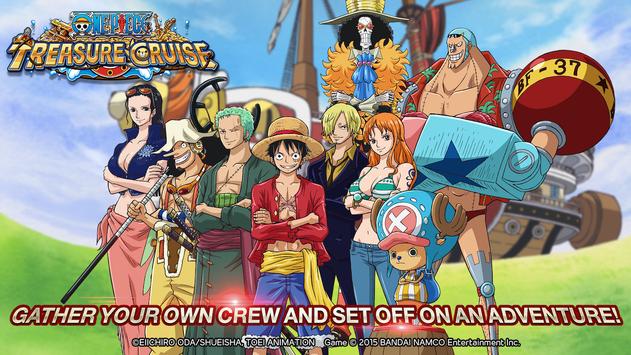 Form your own pirate crew and set sail for adventure!
Use the simple tap controls to pull off powerful combos!
The world of One Piece awaits you!

*** An All-New Battle System Made Just for Your Smartphone! ***
LINE ONE PIECE Treasure Cruise features intuitive tap controls that'll have you sending foes flying in no time! Tap your characters at the right time to form combos and deal massive damage! What's more, each character possesses unique special abilities that make battles even more exciting! Re-enact thrilling showdowns from the original story using your favorite One Piece characters!
*** Relive Your Favorite Moments from the One Piece Storyline! ***
The tale begins in Fushia Village, where a young Luffy has his fateful encounter with Red-Haired Shanks. With each Quest you complete, another chapter of the epic tale unfolds, allowing you to experience the magnificent story of One Piece all over again!
File size:
30.5Mb
Playstore:
LINE: ONE PIECE Treasure Cruise - Android Games on Google Play
Format:
APK

Root or Non Root:
Non Root

How to install:
Simple install the game via the .apk!

Mod features:
English:
– God Mode
Download
Virusscan
You will find the Virustotal and Bitdefender scan on mediafire.

Have Fun!

​