NHL Hockey Target Smash v1.5.0
Updated: 23.08.18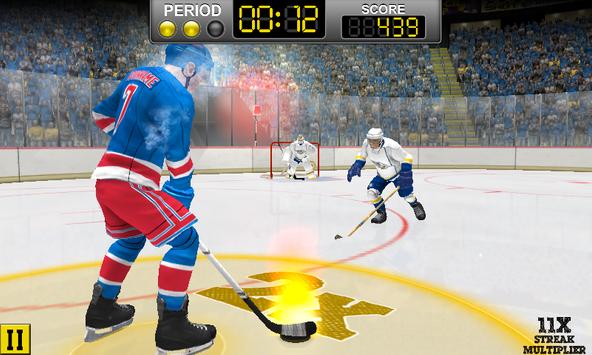 Smash your way to the Stanley Cup® in a casual, fun, target shooting NHL hockey game! By shattering targets and achieving high scores you'll take down NHL opponents head-to-head as you play your way through multiple seasons. Along the way unlock an arsenal of pucks and sticks like The Reaper and the Frost Edge to dominate the competition. Snipe targets with a quick flick or blast through them with a powerful slap shot. Rack up points and bonuses to keep your goal streak alive over three periods. Create your own hockey legend playing for any of the 30 NHL teams. Dominate the league and lead your team to win the most coveted trophy in all of sports - the Stanley Cup®.

START OF THE NEW SEASON FEATURES:
Drop the puck and play hockey! A brand new season of the NHL is upon us and NHL Hockey Target Smash is ready with a brand new season of its own... complete with ice-shattering new features that will make the crowd go wild!
File size:
70.9Mb
Playstore:
Format:
APK

Root or Non Root:
Non Root

How to install:
Simple install the game via the .apk!

Mod features:
English:
– Unlimited Money
Download
Virusscan
You will find the Virustotal and Bitdefender scan on mediafire.

Have Fun!

​