Snack Truck Fever v1.3.0
Updated: 19.09.18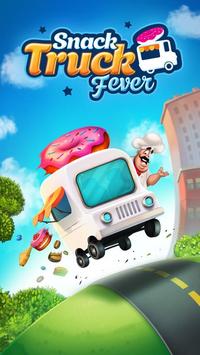 Become the number one food truck in town! Link and match ingredients to serve finicky customers their orders, and run the best kitchen ever with tasty tips from Chef Antonio!

Solve over 200 delicious line drawing puzzles. Compete with your friends to see who can get the highest score, and who can go furthest in satisfying the city's cravings. It's fantastico!

Snack Truck Fever is completely free to play, but some in-game items may require payment.

Features:
• Over 100 appetizing levels and a cast of colorful characters
• Fuse flavorful ingredients to prepare the dishes customers order
• Connect six or more of a kind to create snacks and ingredients with special properties
• Plenty of playful boosters to help you along your route, including:
Mixer - Rearranges all items on the board
Knife - Removes all items of one kind from the board
Spatula - Swaps two items
Sponge - Clear all items in a row
• Game data easily synced between mobile and tablet devices, so you can play the game on the device you want, wherever you want
• Available in these languages:
File size:
52.2Mb
Playstore:
Format:
APK

Root or Non Root:
Non Root

How to install:
Simple install the game via the .apk!

Mod features:
English:
– Unlimited Lifetimes
Download
Virusscan
You will find the Virustotal and Bitdefender scan on mediafire.

Have Fun!

​