Messages

21
Reaction score

6
Points

358
I'm sick of searching everywhere to find fixes for all my modding problems so I put it in a single thread\
Here you can Find :
1.How to download Custom maps
2.How to download mods
3.Fastfile error fix
First of all if you have a version of black ops that doesn't have all the dlc's here is a link. This is the one i use :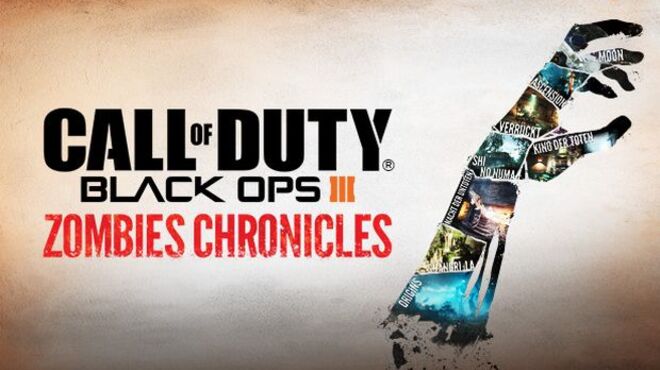 RELOADED - TORRENT - FREE DOWNLOAD - CRACKEDCall of Duty®: Black Ops III - Zombies Chronicles - Includes 8 remastered classic Zombies maps from Call of

pcgamestorrents.com
1. How to download custom maps
Step 1 : Find a map you like here :
Hello guys :handwaving:, here you can find a managed list with all posted Black Ops 3 Custom Zombie Maps. Every map includes a external download for users who can't access the Steam Workshop. FAQ (Frequently Asked Questions) Q: I can't find the map I'm looking for? A: You can request maps here...
cabconmodding.com
Here it has all the working maps
Step 2 : Download it (obviously)
Step 3 : Put it in your folder. Find your Black Ops 3 folder and create a folder named "usermaps" and put your map inside that folder. Now open the file "workshop.json" found inside your map's folder. Rename your map's folder to the name you found in "workshop.json".
If you did this right you will find in the multiplayer/zombies map selection the map you downloaded
2.How to download mods
This is easy.
Step 1. Download a mod from here
Call of Duty: Black Ops 3 Mods
Step 2. Create a new folder in your Black Ops folder called "mods". Now just drag your mod here and launch call of duty and you can access it in your "Mods" section.
3. How to fix Fastfile error
Step 1. Make a folder named "zone".
Step 2. Put the files that are inside the folder you created in 1. Step 3. Inside the folder you just created
[Pictures included]
If you need help ask me in the comments