The Love Room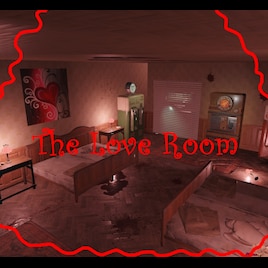 How to install?
Steam
Select Steam Workshop under Download
No Steam
- Download the file .rar file.
- Unzip the .rar file.
- Place the folder from the .rar file in: Call of Duty Black Ops III\usermaps
- Start the game and select the map from the map menu in the zombie mode
Better tutorial:
Tutorial - How to use custom zombie maps manually without steam? | CabConModding
Features
Enter The Love Room! A one room map with the theme of sweet love. But perhaps the theme of love is not the full story of this room...

Two players spawn on each bed. In order to get off of the bed you must buy the invisible debris. After that players are free to run around the entire room. On solo the other bed must be bought as well if you want to be able to run on it. The door for pack-a-punch is the only other door on the map. There are 5 perks machines, a box location, and a power switch placed around the room. You can buy the ending at the flower pot that is on one of the tables.
Credits
Download
Steam Workshop
Google Drive
~Enjoy!?
​