Dragon Z Saiyan Blast War v1.4.1
Updated: 19.09.18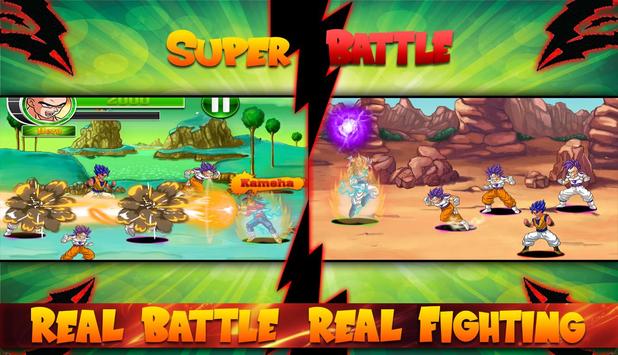 This is new Super Battle for Dragon Z Warriors fans , you will create new hero and create new battle stories with him . You can fight ,action and go adventure like other super saiyan hero. Create your own Super Saiyan hero with super awesome dresses ,you will design clother, armor , hair ,chosen his items and make him a new Super Saiyan Dragon Z Warriors by your style.

By tapping the screen with fingers, the player can cause an intense battle to unfold and enjoy the fighting action on their smartphone. Utilizing the smartphone's sense of control to its greatest extent, super-high-speed fights are possible..The player will have chance to use the cool skills effect like Dragon Ki Blast, Gigantic Gun, Dragon Death , Ball Finger and so much action skills.This is the perfect app to pass your time and will never let you get bored. Moreover there are lots of challenges that come during the fighting gameplay.
File size:
35.0Mb
Playstore:
Format:
APK

Root or Non Root:
Non Root

How to install:
Simple install the game via the .apk!

Mod features:
English:
– Unlimited Coins
Download
Virusscan
You will find the Virustotal and Bitdefender scan on mediafire.

Have Fun!

​