Gramfantasia v1.0.5
Updated: 17.09.18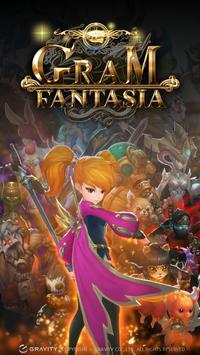 Various themes of the world
No more tap but slide to attack!
Adventurous RPG with massive dungeons
Private Skills! "Leader change"
As soon as you get into the battle, you become a leader!
Change a leader for a powerful blow!
Collect, Enhance, Evolve and more!
Over 100 heroes to collect!
Make the undefeated party to get into battles!
Your special ability to defend perfectly!
The core of strategy! Perfect Defense!
Tap carefully for flawless timing!
File size:
38.7Mb
Playstore:
Format:
APK

Root or Non Root:
Non Root

How to install:
Simple install the game via the .apk!

Mod features:
English:
– 1 hit kill
Download
Virusscan
You will find the Virustotal and Bitdefender scan on mediafire.

Have Fun!

​