Rock Runners v1.0.0
Updated: 14.09.18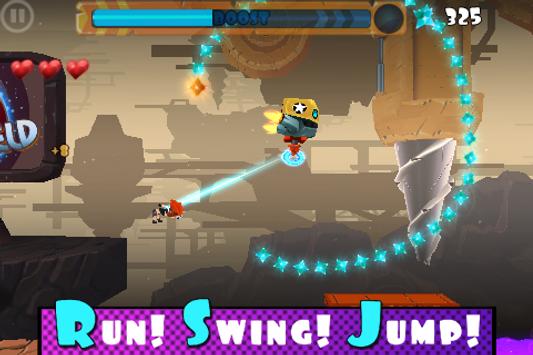 Can't stop the rock.

Take control of an energetic, running, jumping, swinging runner in this hugely entertaining action platform game. Leap across puddles of radioactive goo, swing over gaps using your light-beam grapple, and zip through portals on your way to completing each stage.

RUNNING ROCKS
Sprint through over 140 levels, each one with it's own set of challenges to accomplish. Collect gems to unlock upgrades and new playable characters!

TIMING IS EVERYTHING
In Rock Runners, nothing matches the feeling of getting a perfect run. You'll need to use all your judgement, timing and quick thinking to get three stars on every stage though!

ROCKING VISUALS
Rock Runners looks absolutely stunning. Watch giant machinery churn away at the rock while the character and the obstacle course ahead come to life in dazzling colour and light.
File size:
42.4Mb
Playstore:
Format:
APK

Root or Non Root:
Non Root

How to install:
Simple install the game via the .apk!

Mod features:
English:
– Unlimited Stones
Download
Virusscan
You will find the Virustotal and Bitdefender scan on mediafire.

Have Fun!

​