Messages

68
Reaction score

94
Points

383
True Skateboarding Ride v2.11.2
Updated: 21.11.2016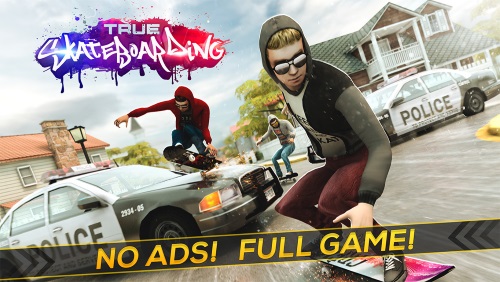 The police caught you skating in a forbidden area and now they are pursuing you around the neighborhood!
Choose your skateboard and run through the streets on your skate. Will you be able to escape in time or will you spend the night in the dungeons?

Feel the thrill of learning new tricks. Impress your friends with your abilities in this endless skateboard race.

Take your skate to the next level! Beat your own record to get more stunning skateboards. Surprise yourself with the stunning realistic 3D graphics, you'll think that you are skating for real!

Get on your skateboard, improve your skills and become the best skater in the world!

Come on, download now the latest skateboard racing simulator game

Twitter: @bravocterogames
Facebook:



File size:
31MB

Playstore:

Format:
APK

Root or Non Root:
Non Root

Language
German/Deutsch

How to install:
Simple install the game via the .apk!

Mod features:
- Unlimited Money




Download

Virusscan


Have Fun!

​