"Don't you trust me?"
Staff member
Bunker 10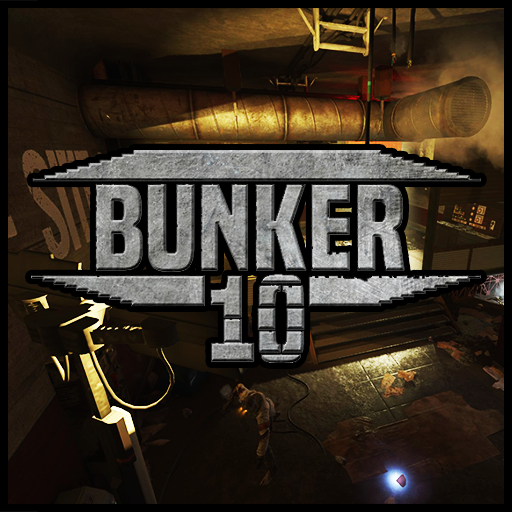 How to install?


Steam

Select Steam Workshop under Download.

No Steam

- Download the file .rar file.

- Unzip the .rar file.

- Place the folder from the .rar file in: Call of Duty Black Ops III\usermaps

- Start the game and select the map from the map menu in the zombie mode

Better tutorial:

Tutorial - How to use custom zombie maps manually without steam? | CabConModding Features

==PLAY GUIDE==

Bunker 10 is to be treat as a challenge map, the main goal is to make it through all the rooms and to the exit room in the quickest time possible, additional challenges include opening Pack a Punch and accessing Perk-a-Lot

This map was created by myself, Madgaz and many talented mappers who each had the basic same room layout and had to build there own creation, i then stitched them all together and added some extra touches to bring this map to life.. full map credits are as follows

==MAP CREDITS==

Room 1 (Ascension) Madgaz

Room 2 (Shi no numa) Zombies Ed

Room 3 (Bio Room) Joe Trocious
XBOX & PC Gaming at its finest! ►Recording Software - PlayClaw/Fraps/Elgato ►Audio - Acid Pro/FruityLoops ►Video Editing - Sony Vegas Contact:
[email protected]

www.youtube.com
Room 4 (Buried) Jorn Westerbrink
TBA
Room 5 (Bank Vault) Zombies Ed
Room 6 (Shower Block) ZeRoY
Youtube Channel mostly Video Games related, Call Of Duty modding and mapping in particular! More info on me here: http://portfolio.zeroy.com/?page_id=2

www.youtube.com
Room 7 (Keeper Room) Tom Waffles
I am A Community Modder for Call of Duty Black Ops 3,I do play other games too but my channel is mainly focused around Call of Duty,But dont be surprised if ...

www.youtube.com
Room 8 (Caves) Jon Ford
TBA
Room 9 (Castle) Isaypwn
Room 10 (Sewer) Tech Media Guys
Here at TechMediaGuys, we provide great technology, media and gaming content. For anyone wishing to contact us for business, we can be reached via our social...

www.youtube.com
Scripting Nate smith and Mattara (new power up)
Images for New Power up and Map Logo Legitiment Gamer
All amazing custom weapon ports from TITO PRICUS
Thanks to anyone who part took in this project
Thanks to all the modding community as a whole
Credits
N/A
Download
Steam Workshop
MEGA