Messages

645
Reaction score

622
Points

758
Evil Christmas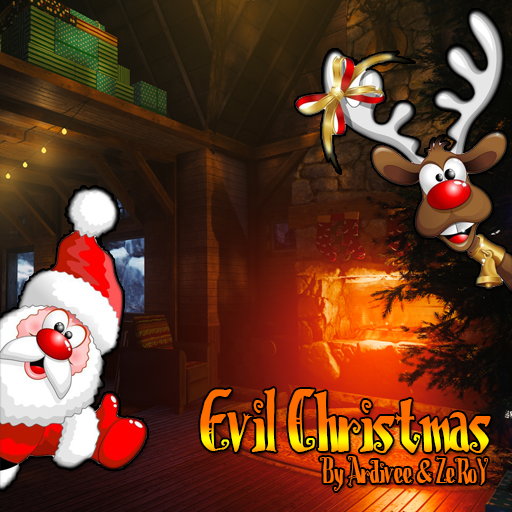 How to install?


Steam

Select Steam Workshop under Download.

No Steam

- Download the file .rar file.

- Unzip the .rar file.

- Place the folder from the .rar file in: Call of Duty Black Ops III\usermaps

- Start the game and select the map from the map menu in the zombie mode

Better tutorial:

Tutorial - How to use custom zombie maps manually without steam? | CabConModding Features

The Shadow of Evil crew are back when called upon by Chip the Squirrel as Santa has gone Evil in the remote village where he has a toy warehouse. Chip has the cure and the crew must confront Evil Santa to administer the cure and save Christmas!


Main Quest
PAP Quest
Side EEs
Mini Games
Custom Trap
Buyable Ending option
Custom Zombies per Zones
Over 35 Weapons Customs / Imported
Credits
Scripting:
All main scripting by Ardivee, additional by ZeRoY
Mapping:
Layout & Design by ZeRoY
Some Design from Treyarch's BlackOps 2 Tranzit
Weapons / Models:
ProRevenge, Collie, Jia909, El Tito Pricus, Maciej Ray Marcin, RollonMath42, HarryBo21, El Ricos
Tools:
Wraith: DTZxPorter (none of this Custom Map would be possible without this great tool!)
Weapon convertor/ Rigs: Collie, HitmanVere, Scobalula
Waifu and various tools: Ardivee
Packer and other tools: MakeCents
Additional Help:
JBird632 (Cherry model, scripts), Wakka, Rage, SethNorris, DUKIP, DivineFury (Xmas models), MJPWGaming (Zombie Voxes), Madgaz (Jingle, Ammomatic model), Radimax (PAP blueprint!), Lilrifa, LilRobot, Frost Iceforge, Xtercod (M1 Garand textures), Uncandiedvalley (Santa's voice)
Music
Lovesong for a Dead Man (Tranzit Black Ops 2) - Kevin Sherwood / James McCawley
We Wish You a Merry Christmas - Matt Margeson / Position Music
Studio Credits:
Treyarch, Infinity Ward, Raven, SledgeHammer Games, Tripwire, Hi-Rez Studios
Download
Steam Workshop
Mega

GOOGLE DRIVE
​
Last edited by a moderator: