"Don't you trust me?"
Staff member
Skigebiet der Toten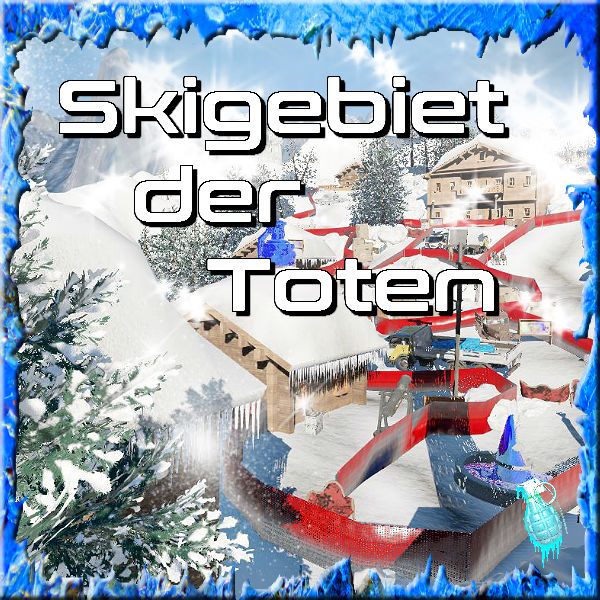 How to install?


Steam

Select Steam Workshop under Download.

No Steam

- Download the file .rar file.

- Unzip the .rar file.

- Place the folder from the .rar file in: Call of Duty Black Ops III\usermaps

- Start the game and select the map from the map menu in the zombie mode

Better tutorial:

Tutorial - How to use custom zombie maps manually without steam? | CabConModding Features

Another formidable challenge... this time on the Lovely Mountains in Austria. Find your way out of this dark nightmare and attempt beating this challenge. Diffidulty Rating: 6.5/10 Take on the higher difficulty zombies and rising door costs to find an eventual ending. Good Luck... you may need it
Easier with more players. Please don't forget to Check out
Don't take this map seriously... unless you don't want to have fun... enjoy the royalty-free sounds in the game... 100% no copyrights on any media used ingame. This map was only made in 2 days so don't expect a marvel in the graphics department. Enjoy the map and the challenge! ZOMBIES CAN RUN THROUGH BARRIERS WATCH OUT
...from the guy that brought you the lovely Rainbow Challenges, Backlot & Devil Descent XD
Credits
- Buyable Ending
- Custom Shootable Money IceGrenade
- Music - IceGrenade - Aknewgod Indifferently
- Custom Sounds (Round and Voxes)
- All default perks, Cherry, Widows, Vulture, Tombstone, PHD & Whos Who thanks to Wardogsk93 & xsanchez78!
- Custom Weapons:[aw_arx, ak12, sn6, mk14, s12] thanks to Jdcobra1
- Custom Weapons:[thompson, honey, ak74u, commando, makarov] thanks to Erthrock
- Epic new powerups thanks to Natesmithszombies
- MakeCents Epic GrowSouls Script
- Spare Change thanks to Natesmithzombies
- Camo is Gorod Krovi
- Added Wonderfizz thanks to Wardogsk93
- Increased Difficulty thanks to Ardivee
"Galway" Kevin MacLeod
Download
Steam Workshop
MEGA
​