I've been screwing around a lot recently with my PS3 and got back into modding, got bored so I made this tool.
Features
Automatic Check for updates every launch
CCAPI 2.80 (rev2)
Name Editor
Recovery Management
Custom GSC Injector
Rank Fix
To-Do
Preset Stats (Legit, Obvious)
Preset GSC Menus (for those who want to mod quickly)
Non-Host Mods
Let me know! I'm open to recommendations!
Known Issues
CCAPI not connecting on the first 1-2 tries. This is a bug with CCAPI, not the Tool.

Screenshots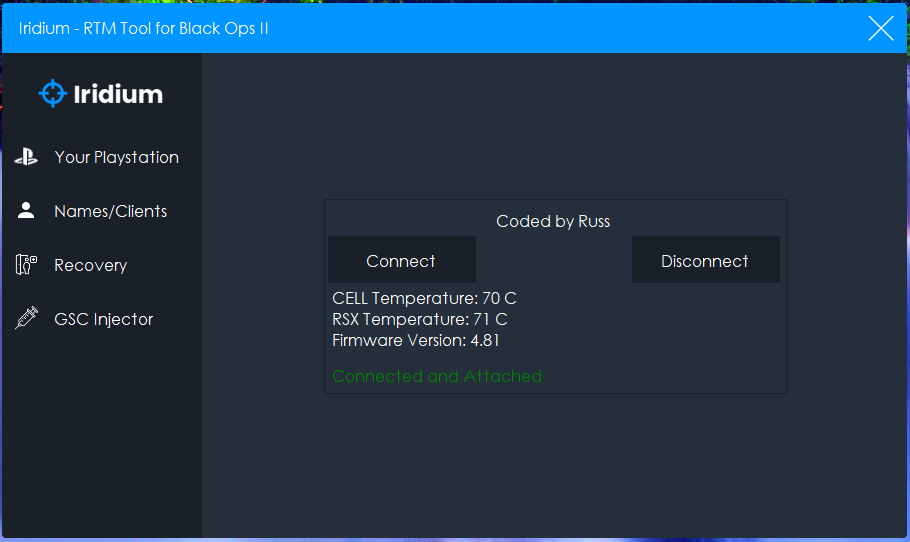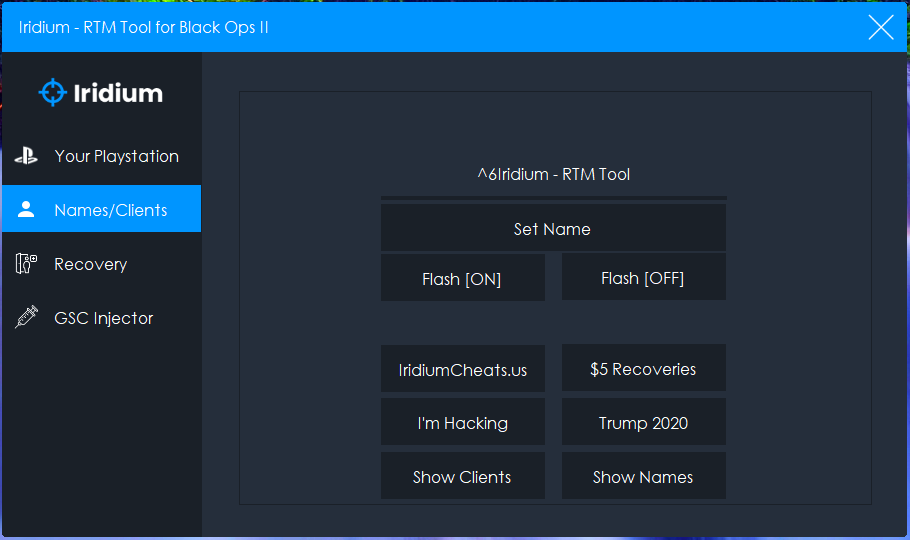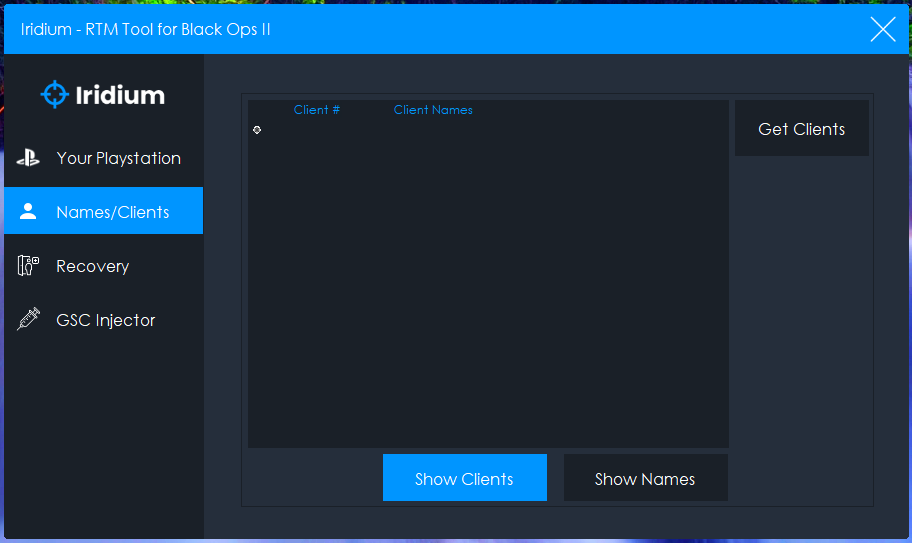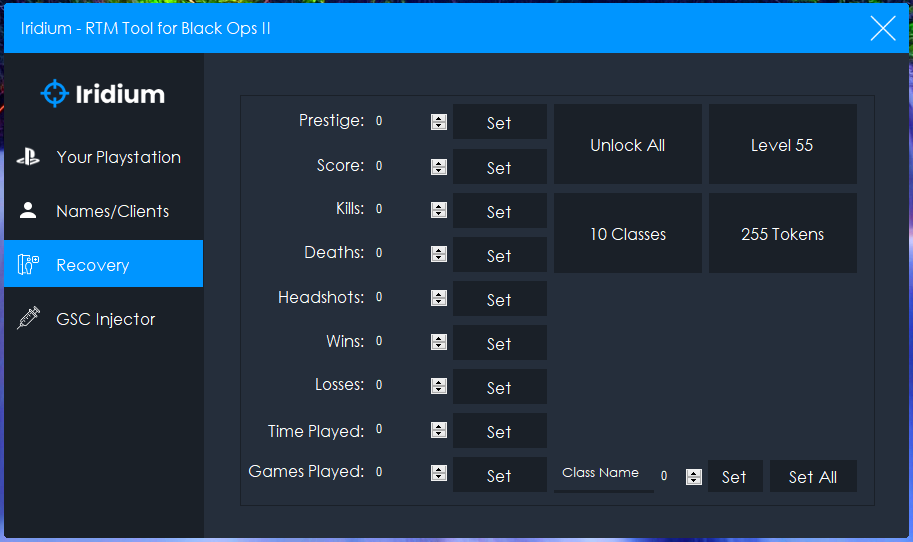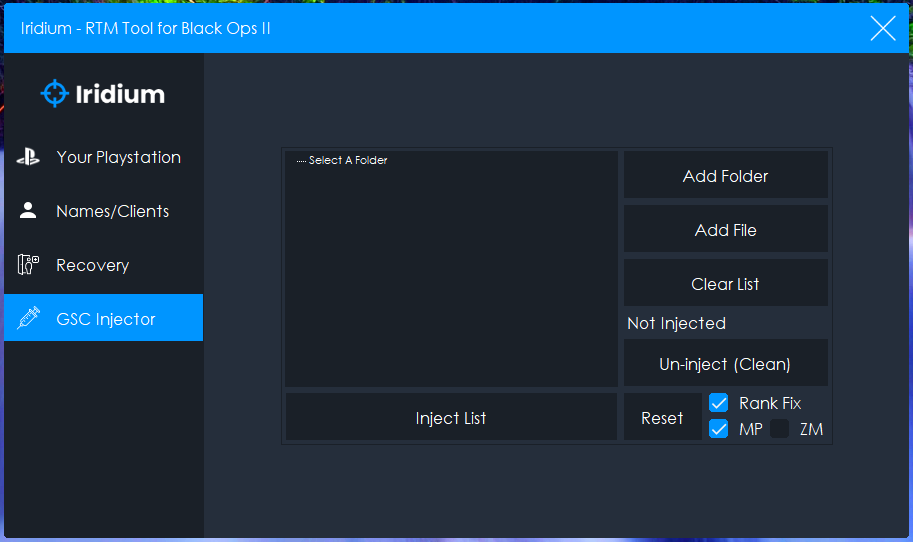 Download:
Virus Total:
​
Code:
3/15/2018 - Minor
- Added Legit Stats
- Removed Clients Menu (Nobody really uses it)

3/14/2018 - Release
Last edited: