G59 Terrorist
Staff member
Donator
Messages

1,300
Points

548
Please note: If you're going to use this for steam, you can be banned.

This tool mainly provides editors in game.
I may spend time later and update it with more stuff, but no promises.
Most of the options work for multiplayer only, but a few do work for zombies.
There simply is not point to obfuscate this, so you can easily grab the source if you wish.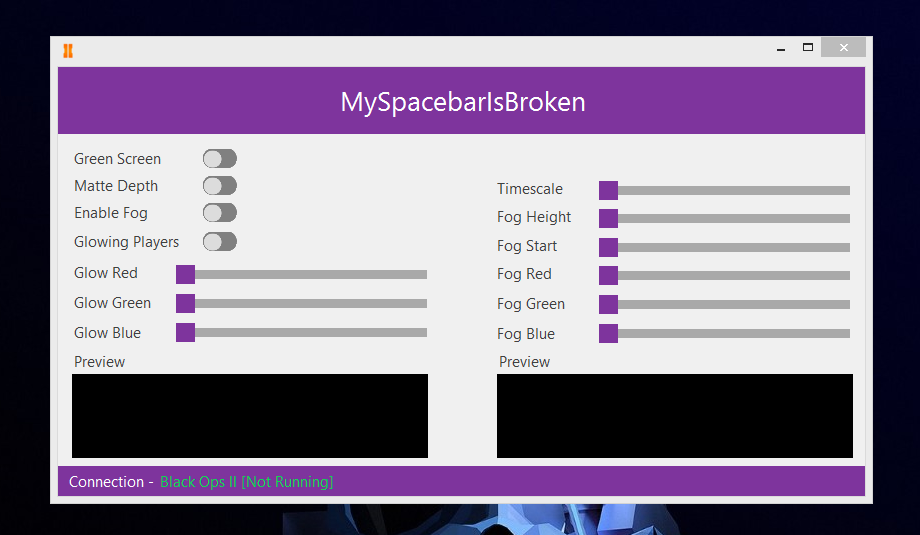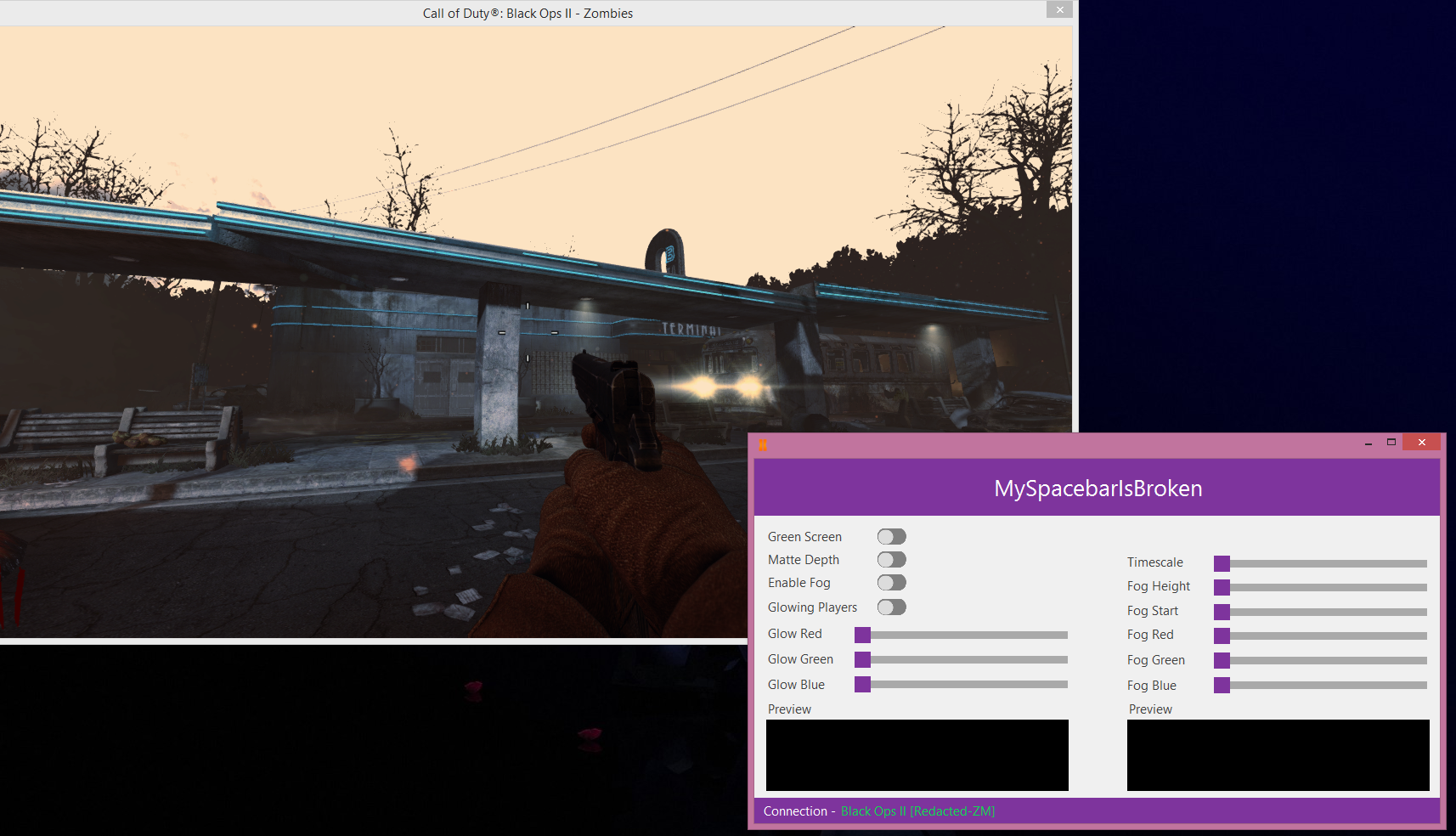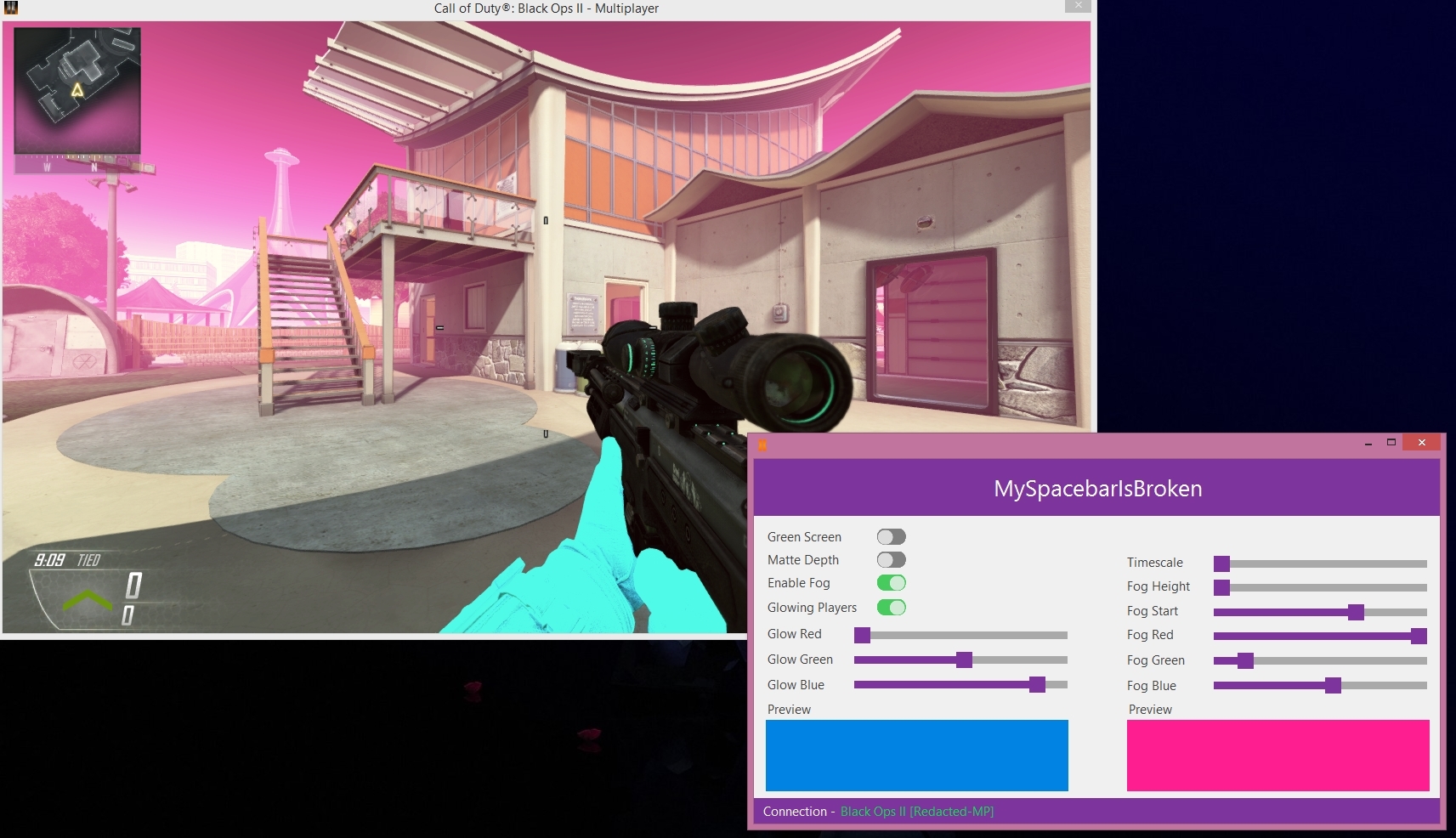 Candy
amyst - functions/idea
Last edited: